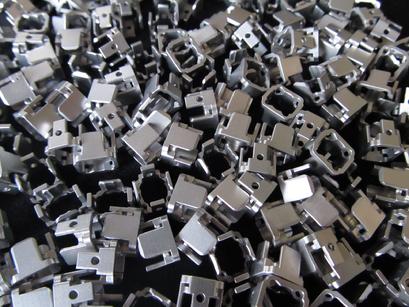 Passivate
PASSIVATE
---
KEY BENEFITS
Parts and components machined from stainless steels must be passivated to maximize their essential corrosion resistance. Good passivating practice can make the difference between satisfactory performance and premature failure. Poor practice can actually cause corrosion. The process of passivation is sometimes misunderstood. It is not a scale removal treatment, nor anything similar to a coat of paint. It is a post-fabrication method of maximizing the inherent corrosion resistance of the stainless steel from which the work piece was made.
Maximum stainless steel corrosion protection without plating.

Superior clean surface.

Eliminates iron contamination reactions with other materials

No rust discoloration.

Surface prepared for priming and painting
AMS 2700 B Method 1

QQ-P-35

ASTM A967 Nitric Only
We can remove heavy scale from stainless steel with Tig Brush process.
TANK SIZES
Our current size limits for Passivate processing are 16" x 20" .
Only Limitation, cannot process 440 Stainless
---
Surtronics, Inc - 4001 Beryl Road - Raleigh, NC 27606
Phone 919-834-8027 Fax 919-828-9972
Copyright @ 2017 - Surtronics Inc. - All Rights Reserved